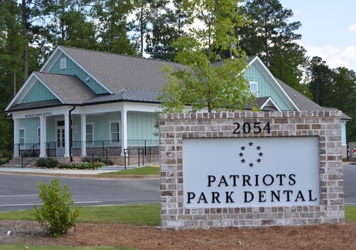 Office Hours:
Mon – Thurs  |  8:30am to 5pm
Friday  |  8:30am to 2pm
Saturday  |  9am to 2pm
2054 Warrior Way, Grovetown, GA 30813
(706) 664-0744
Grovetown Dentists
Founded in 2013 by Dr. Thomas Moreno and Dr. Philip Hammond, our dental practice focuses on providing general family dentistry, restorative dentistry, and cosmetic dentistry to the patients and military personnel residing in Grovetown, Evans, Augusta, Martinez, Appling, and Harlem, Georgia.
Our practice is staffed by over five dentists and board-certified specialists who are supported by a team of dental hygienists, dental assistants, dental lab technicians, and dental support staff.  For this reason, we are the area's largest family-owned dental provider.
We provide dental care to the entire family and accept dental insurance.