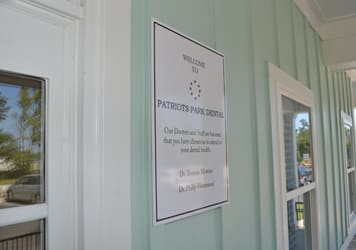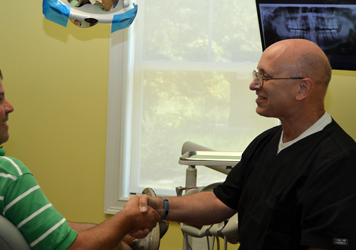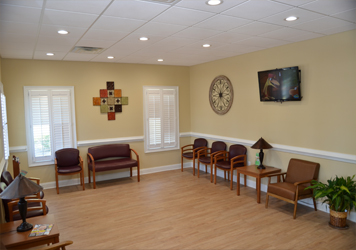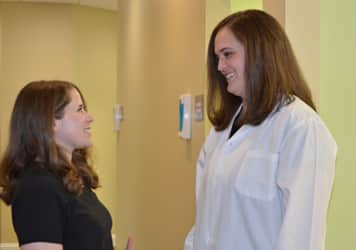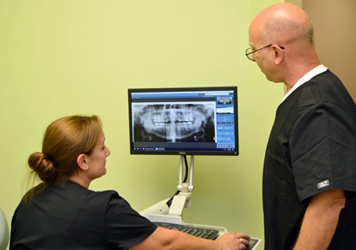 We care about your family's dental health and strive to provide the best dental care possible, using modern technology, extraordinary care and lasting relationships.
Patient Experience
Patient satisfaction is one of our top priorities. We make every effort to provide an outstanding patient experience — including on-time appointments, compassionate team members, high-quality services, gentle treatments, good old-fashioned customer service — and we are constantly trying to make it better.
Personalized Care
The moment you call our practice or enter our doors, you will see that we care about you as a person. We take the time to listen and to get to know you and your family. If you have a special request, let us know and we will do our best to make your experience at Patriots Park a lasting one.
Comfortable Environment
We pride ourselves in our ability to transform a normally uncomfortable experience into a positive one. Our facility was designed to provide a family-friendly, home-like environment that is always clean and maintained, to provide the very best care.
Modern Technology
We know that using the latest dental technologies can help us provide accurate diagnosis, gentle care and faster recovery. We utilize state-of-the-art technologies, including digital imaging (x-rays), intraoral cameras, lasers and paperless charting in every patient room.  We will continue to invest in the latest technologies, with your needs in mind.
Patient Education
We know how important it is for you to understand the "whys" behind you care. We promise to always be ethical and fair in our treatment recommendations and to keep your best interests in mind. Our knowledgeable and trustworthy team will be compassionate, sensitive and non-judgmental, as they provide detailed explanations and education.
Comprehensive Dentistry
From basic dental needs to more advanced treatments, the dentists and dental team at Patriots Park Dental can meet most of your dental needs, including employing in-house specialists in the fields of periodontics, and prosthodontics.
We handle dental cleanings, composite tooth-colored fillings, crowns and bridges, dental implants, retainers, most root canals, some oral surgeries, and sleep apnea treatments. Simply put, we have a large variety of services for you and your family.